How do I transfer my existing domain to colohubs.com?

Domain transfers can take anywhere from 30 minutes to 8 days to complete. The exact time-frame depends on the domain's TLD and the time required for your current registrar to complete the process. Here are the steps to transfer a domain to colohubs.com :
1. Sign into your Client account with your username and password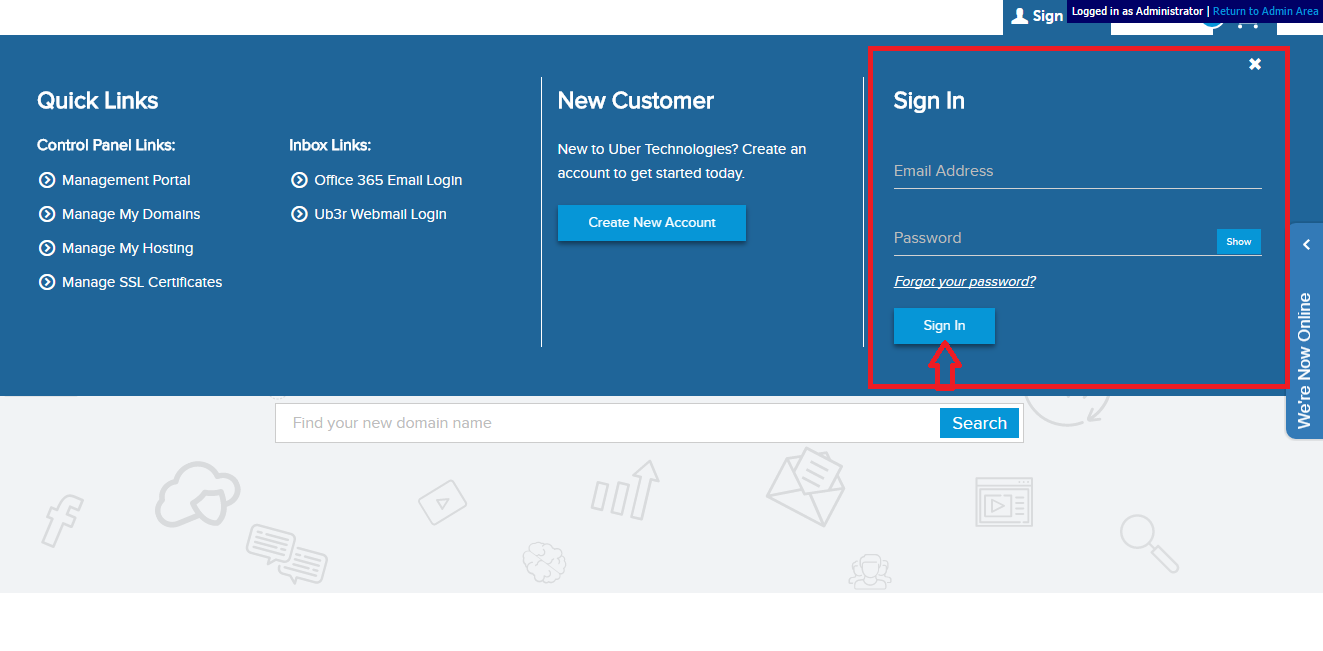 2. Expand the Domain tab and click on Transfer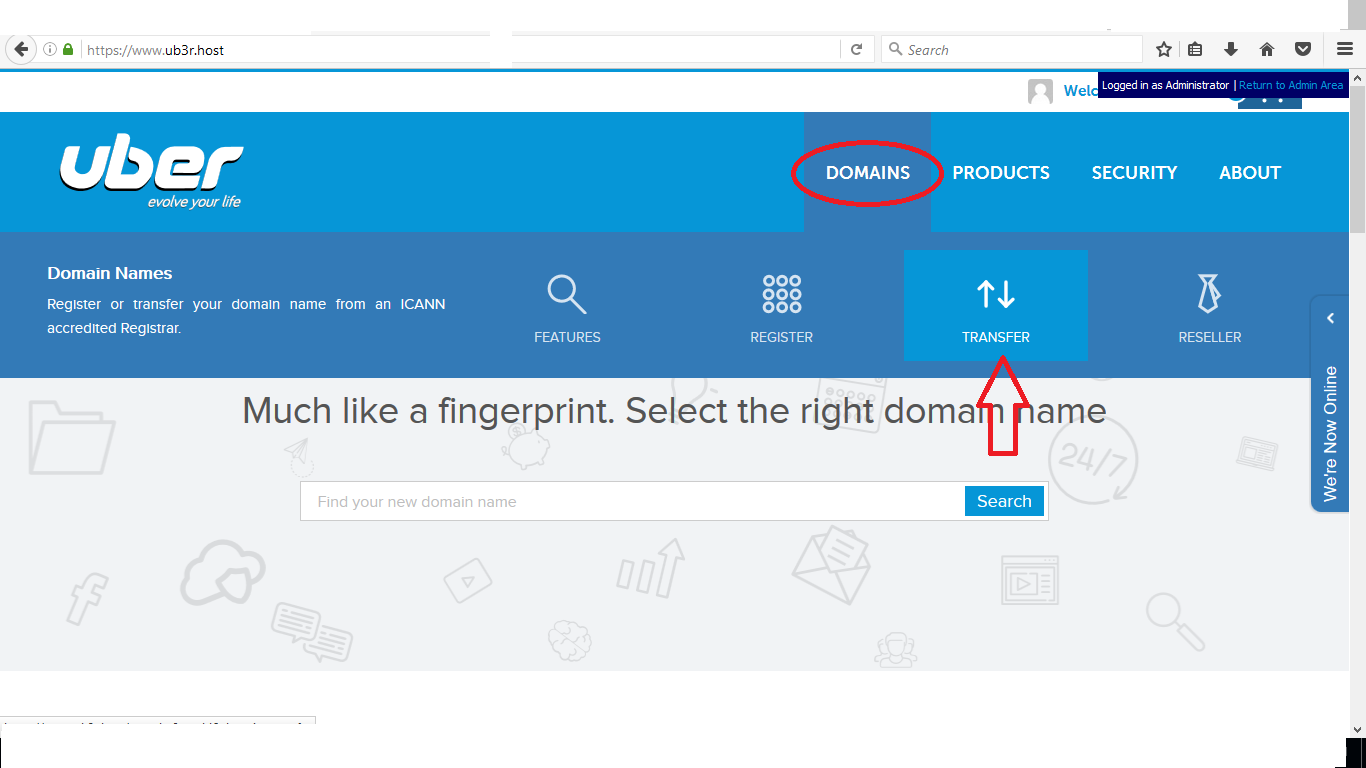 3. Enter the domain name you wish to Transfer and check the availability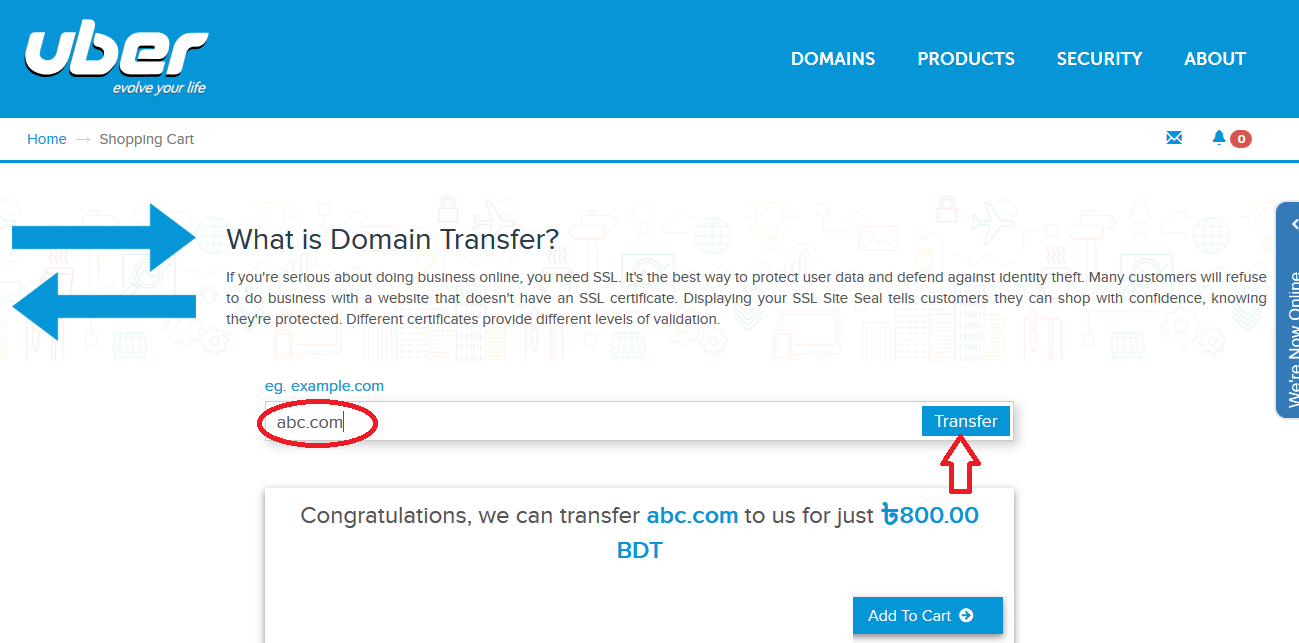 4. If the domain is transfarable then click on Add to Cart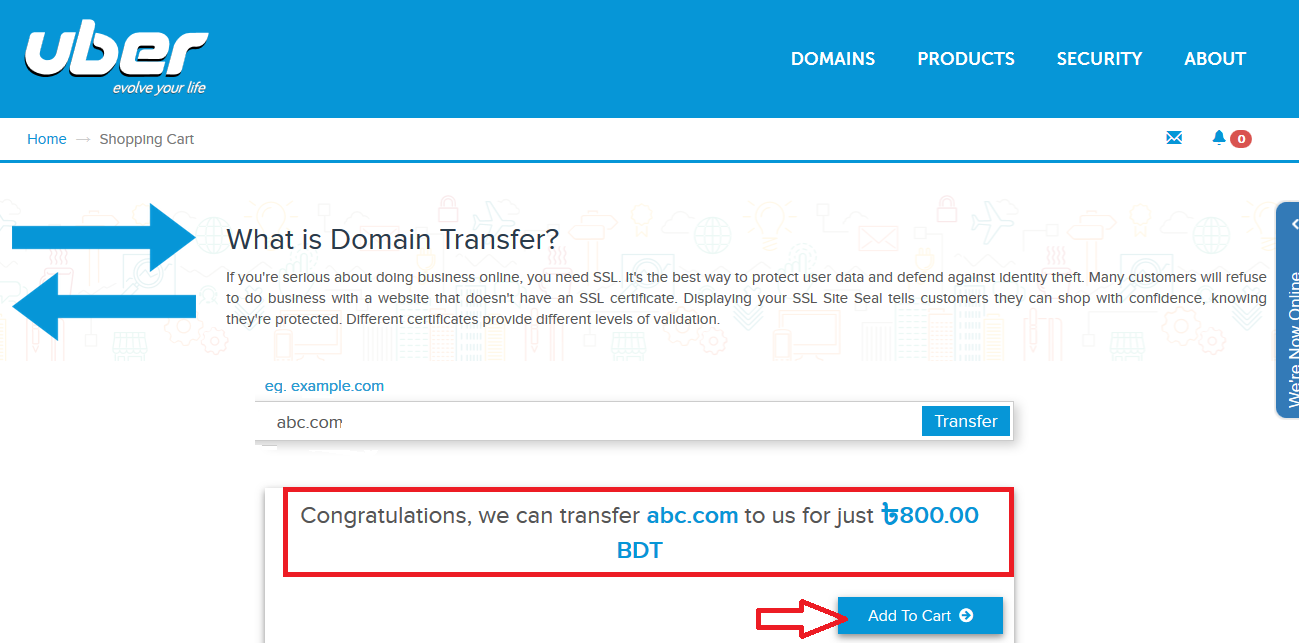 5. Provide the Auth/EPP code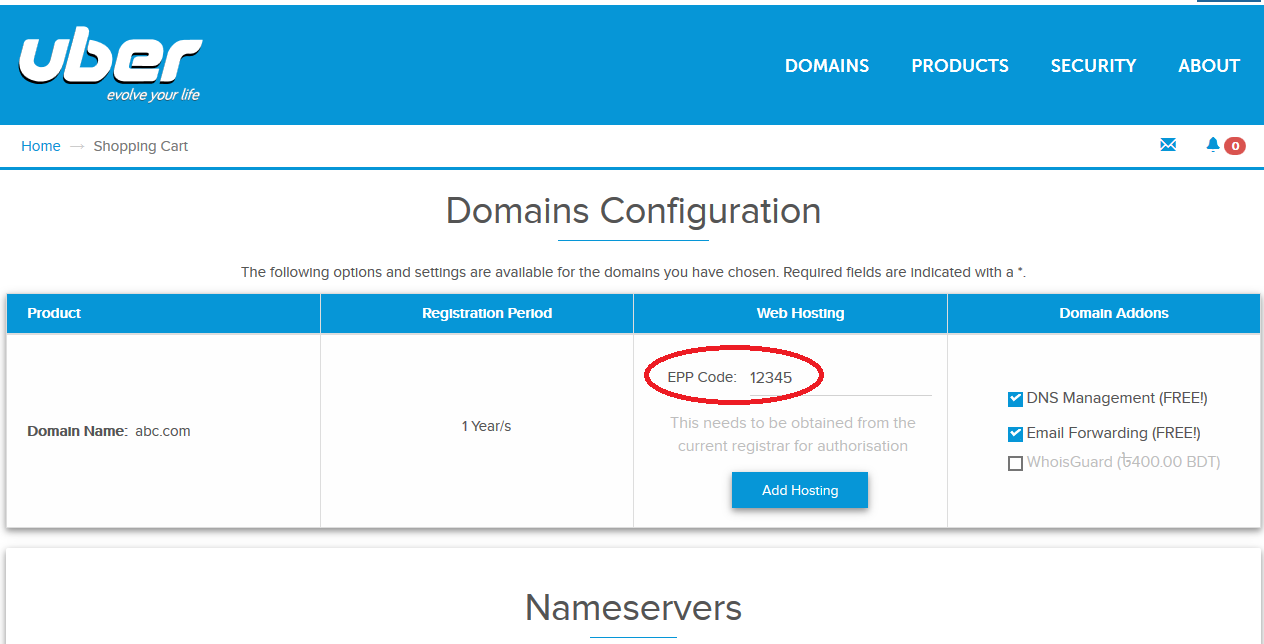 6. Click on continue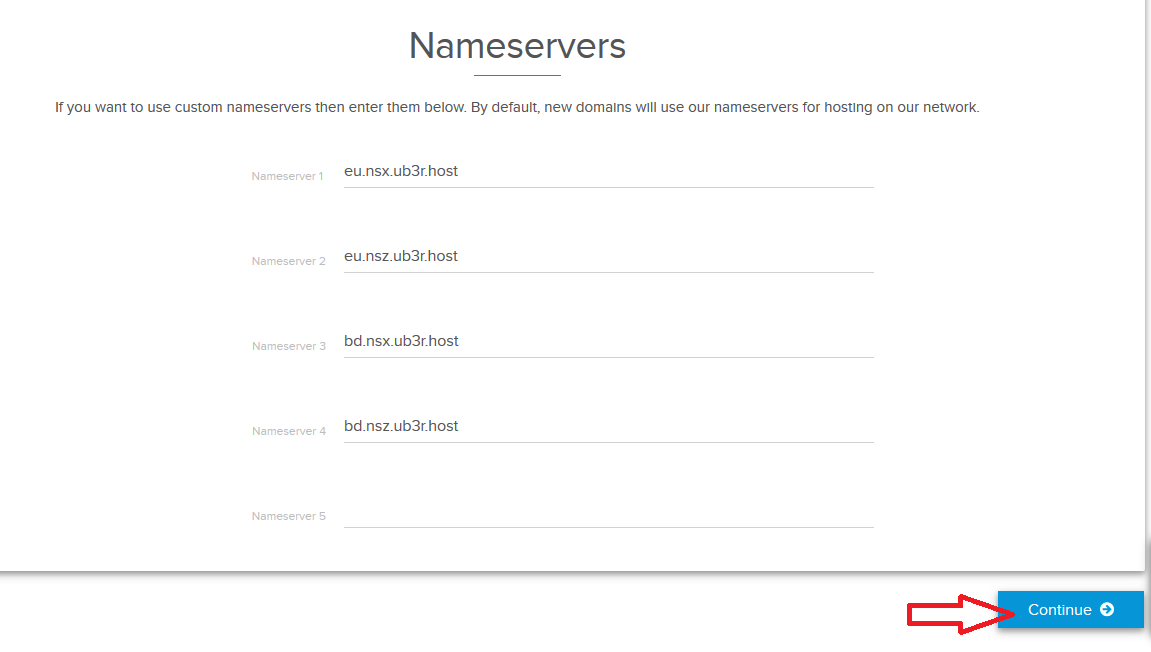 7. Select your preffered payment method and put a tick on "i have Read And Agreed To The Terms Of Service"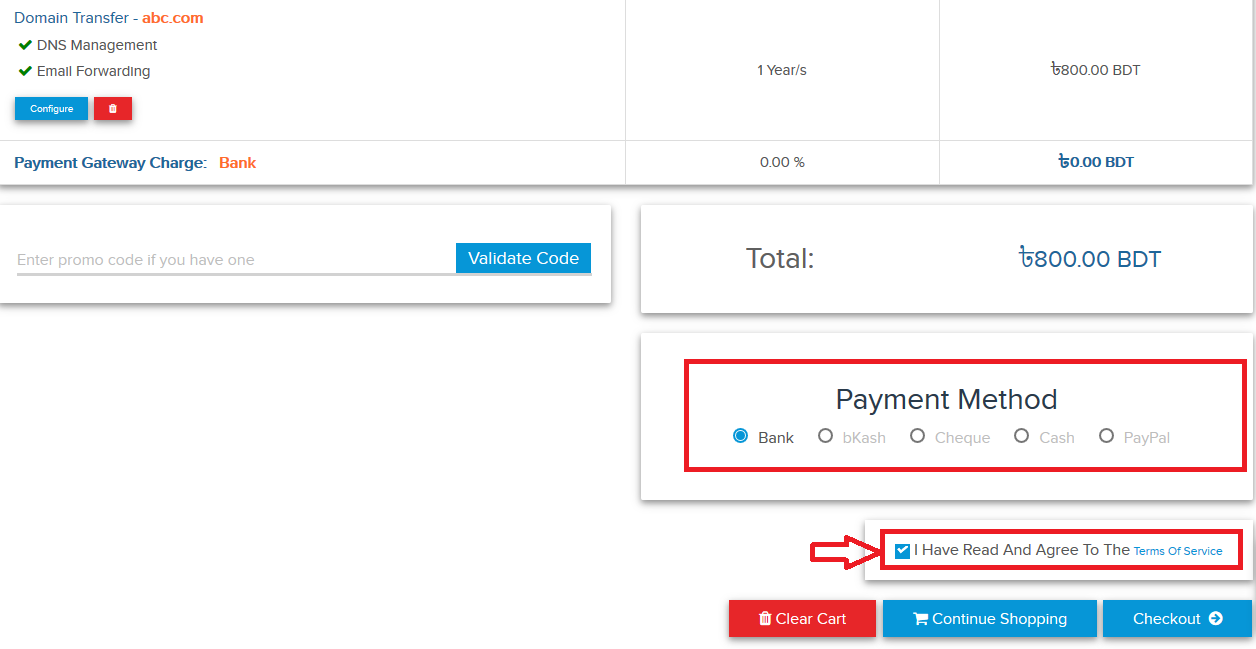 8. Click on "Checkout" to confirm the order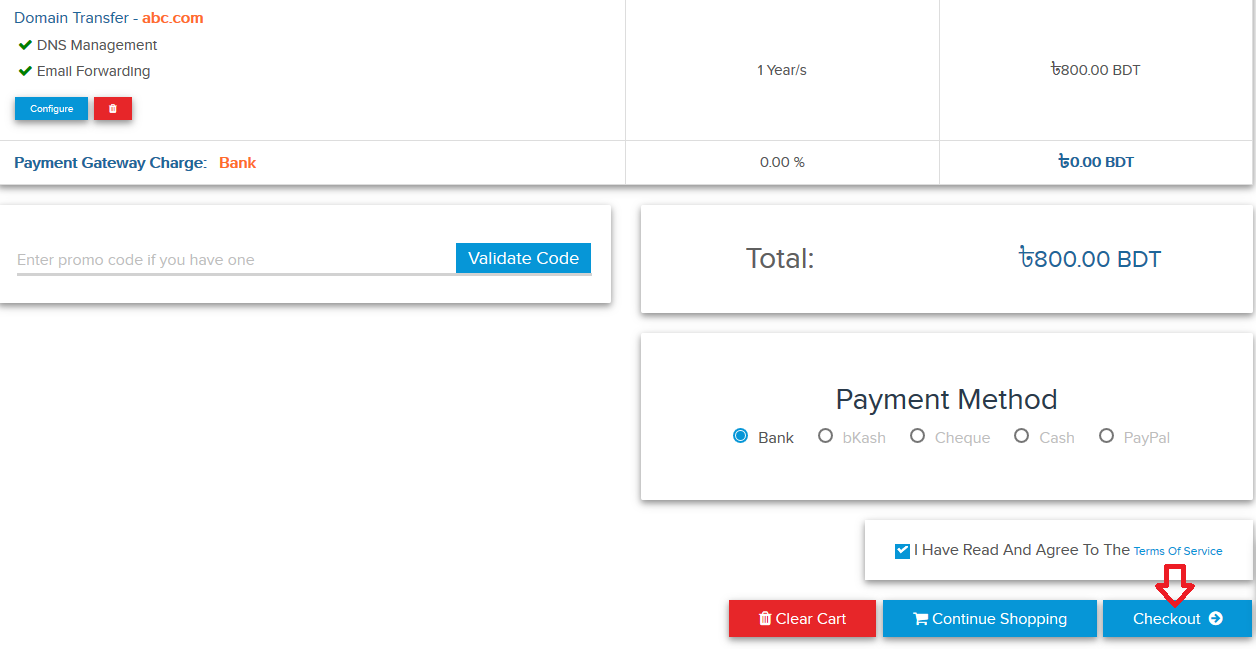 Also Read