Get to know your Product Management Portal
Uber Technologies' management portal allows a customer to access everything from one convenient location.
You can login to your management portal by clicking Sign In on the upper right corner of our website.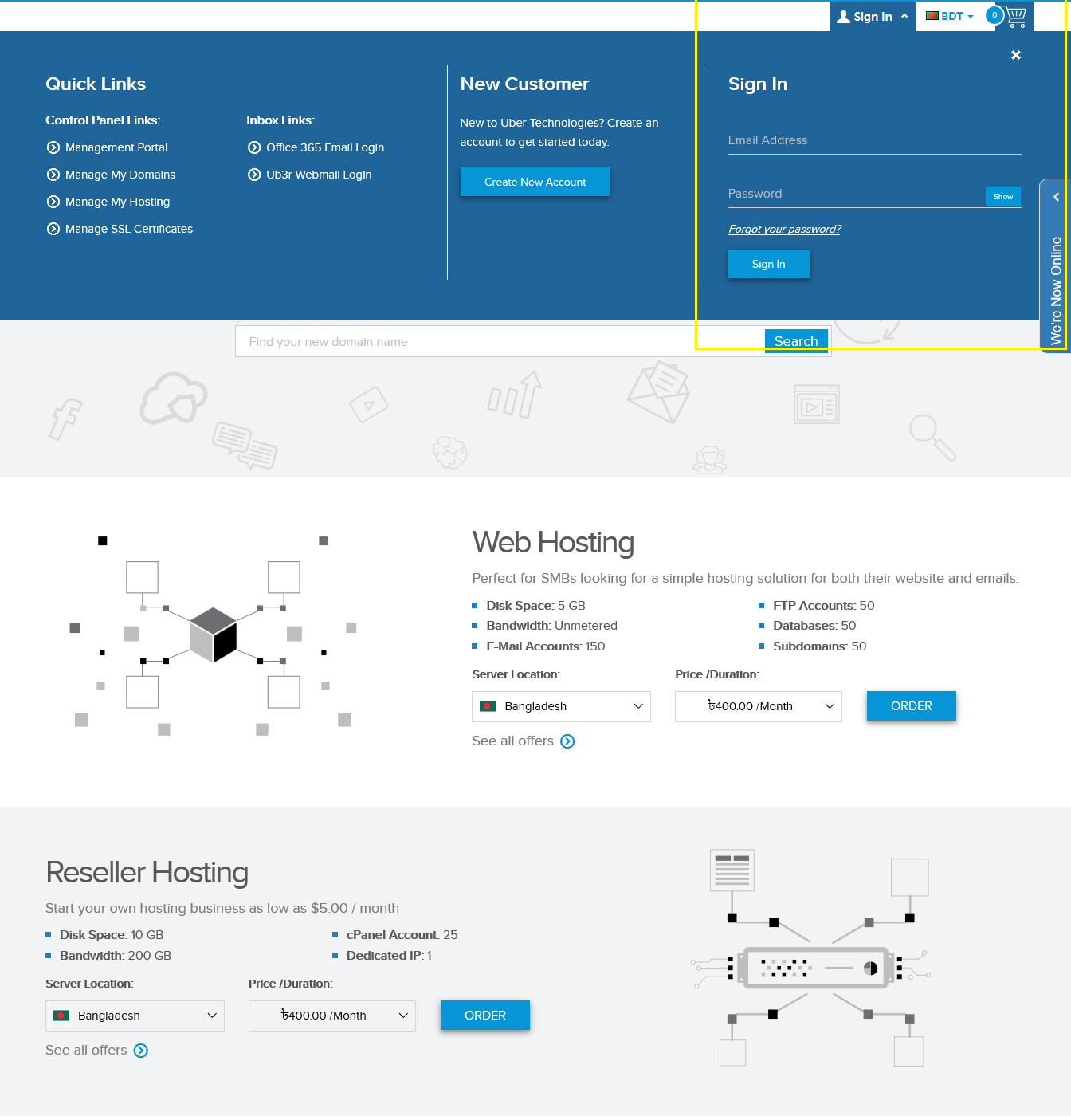 Provide your username and password to Sign In. If you are not registered with Uber Technologies, please check How to register with Uber Technologies.


With Uber Technologies Management Portal a client can access all the services, submit tickets, view invoices and many more. Below you can take a look at Uber Technology Management Portal.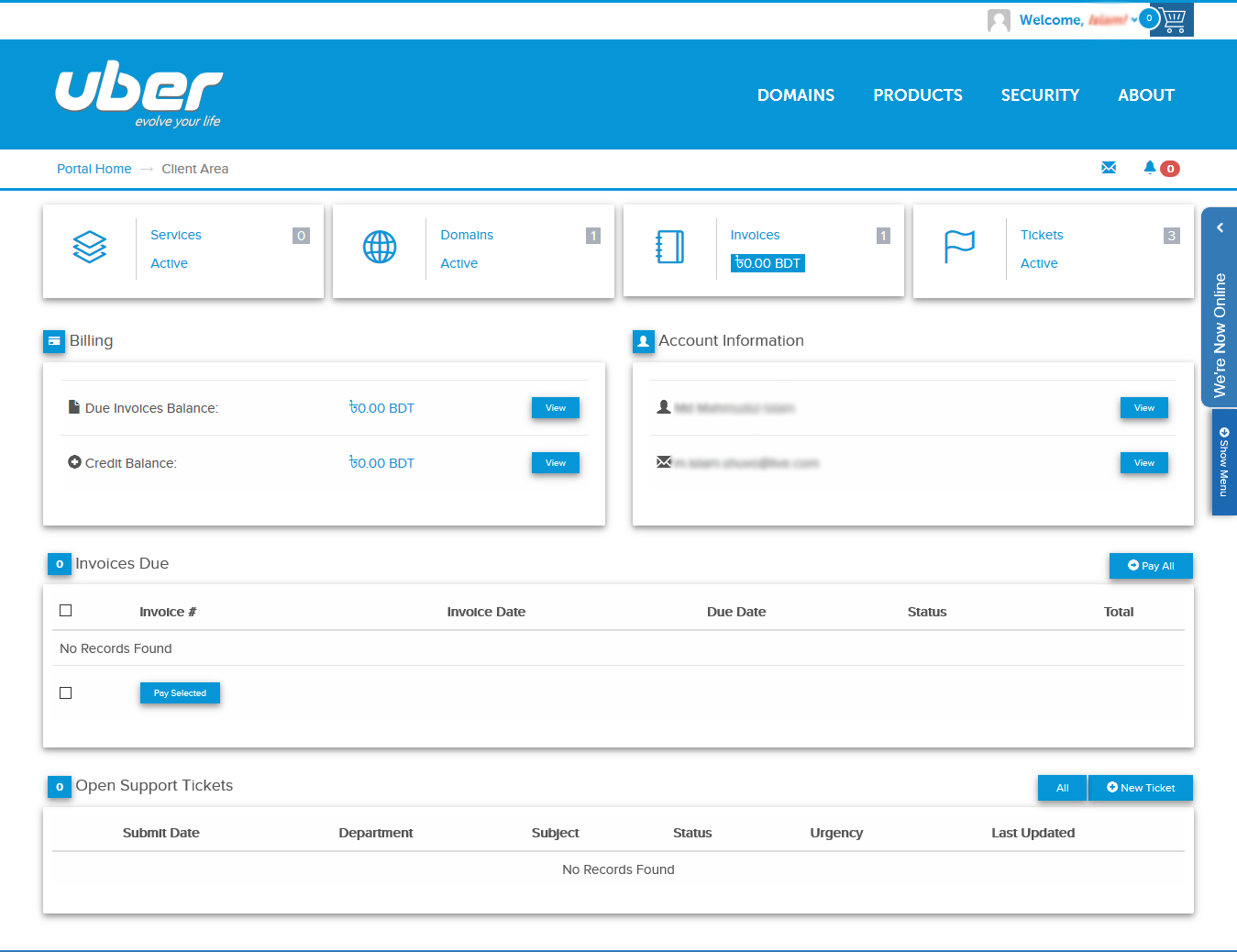 You can expand portal menu by clicking Show Menu on the lower right corner of the page.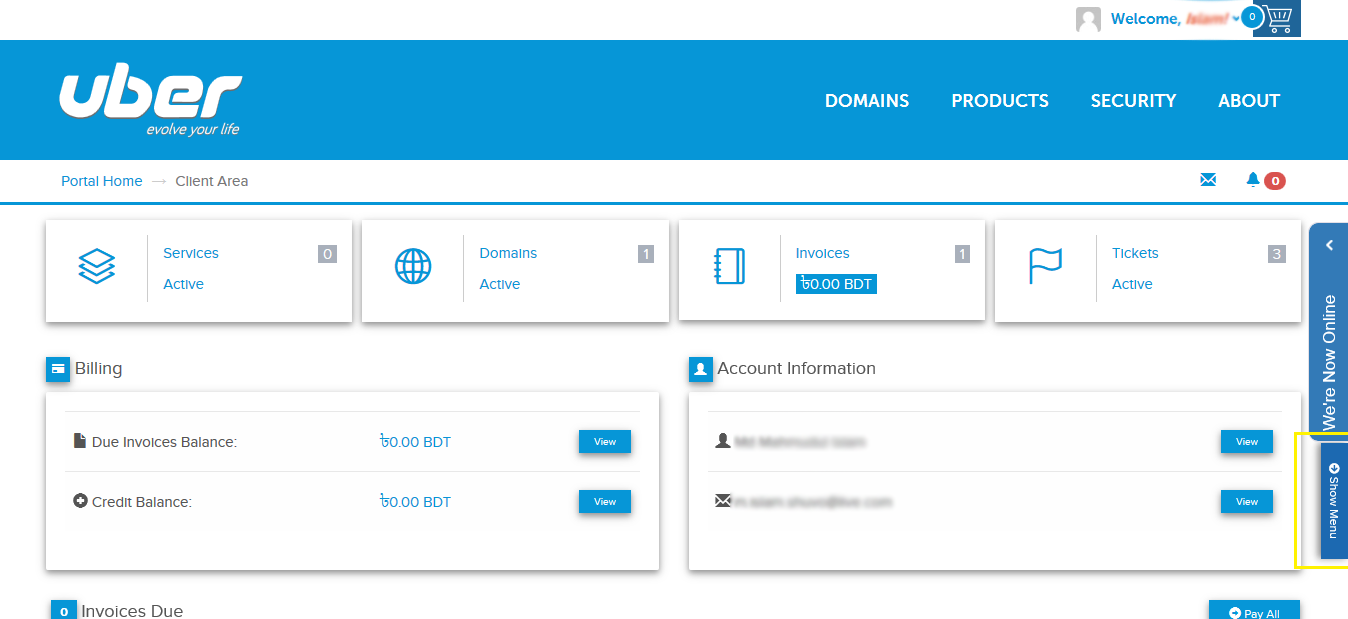 The menu bar looks like this: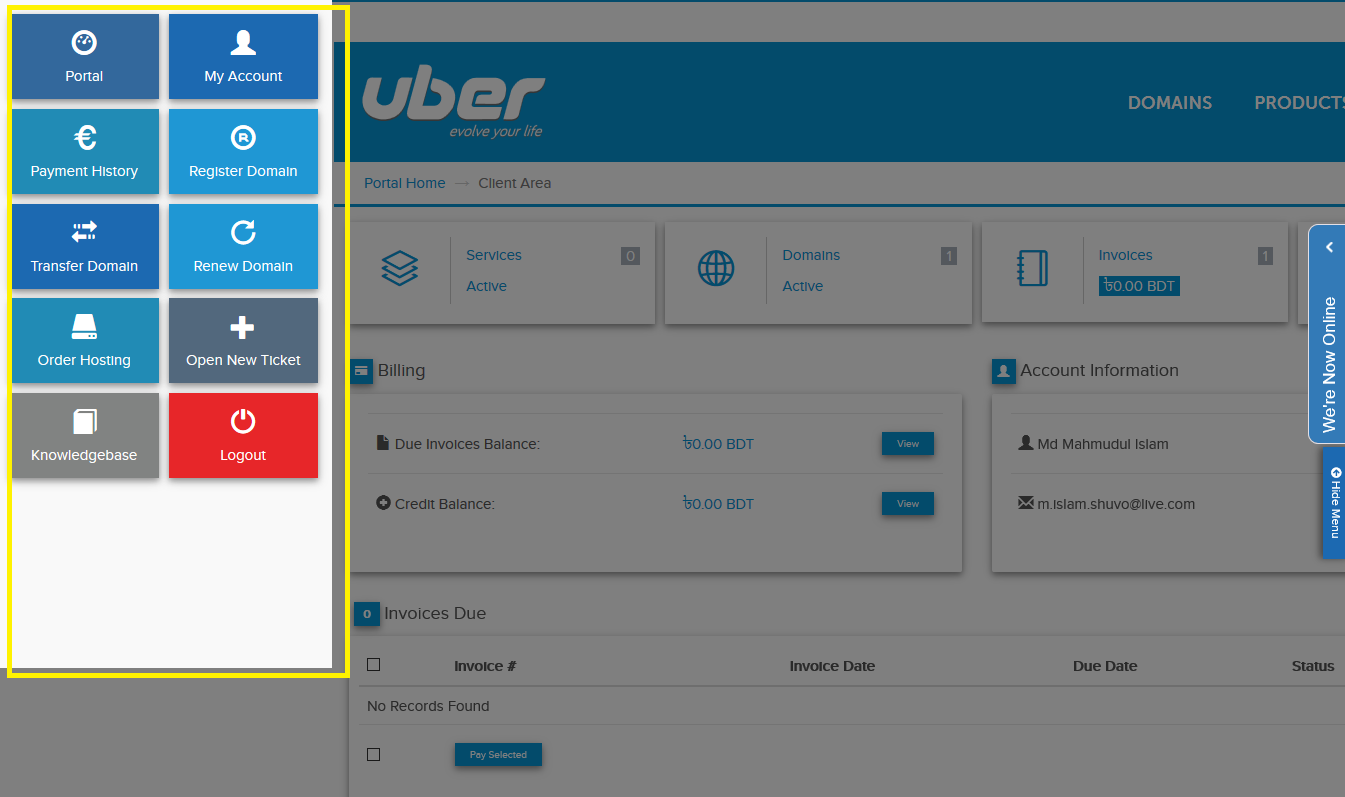 Also Read